About Us
AUTHORS
Author Signings
EVENTS
Author MWA LINKS
2012 EDGAR WINNERS ***
For the Reader
100 best
best in category

For the Collector

collecting q&a

Radio Plays

ART
Cover Art by Honi Werner
The Evolution of a Book Jacket
Follow us on twitter
(MurderLit)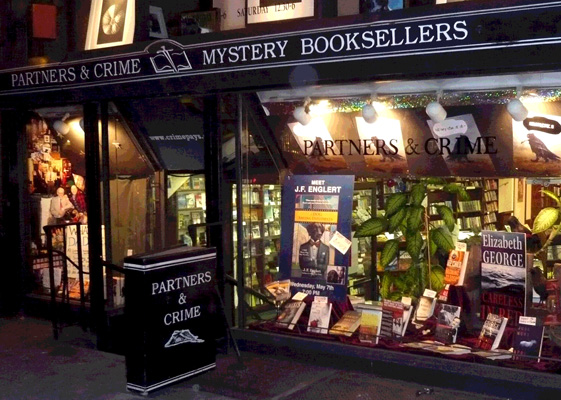 PARTNERS & CRIME
~Storm Warning~
NO BOOK LEFT BEHIND SALE
Saturday Oct. 27 noon- 7
sunday oct. 28 noon-7
Bring a TRICK-OR-TREAT bag and fill it with books: $10
Partners & Crime

P.S. Felony & Mayhem Press is offering a tasty discount for all first-time customers.
Go to FelonyAndMayhem.com and enter the code "PARTNERS" at checkout.
44 Greenwich Avenue (corner of Charles) NYC
(212) 243-0440 partners@crimepays.com


EVENTS

Saturday Oct. 27
Sunday Oct. 28
Noon- 7 pm

NO BOOK LEFT BEHIND
~~~~
SALE
~~~~
Bring your Trick or Treat Bag
Fill it with Books
Give us $10
& GO!!!
Books $1 each or a bag for $10 cash